User Interface
1/29/2020
Products:
​License Administrator, ​License Server
Functionalities:
License Management
Product version:
3.0, 3.1, 3.2, 3.3, 2022
Diagnostics View
Use the Diagnostics view to list the licenses with license details located on the License Server, or local on a WorkStation or Enterprise Server.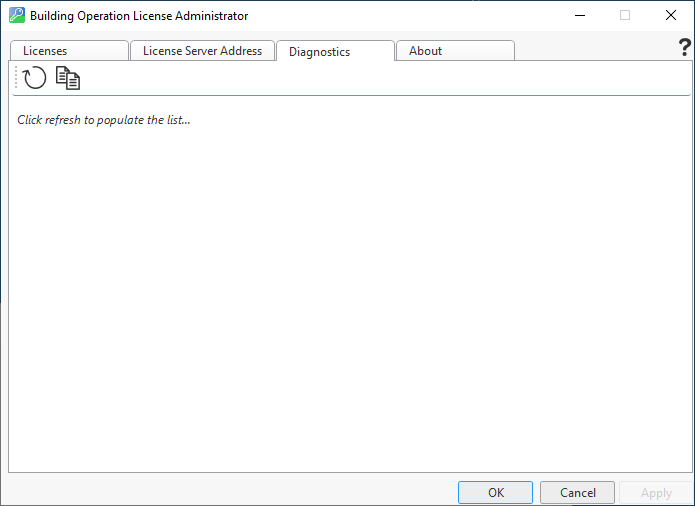 Button

Description

Refresh the list

Click to populate or refresh the diagnostic list.

Copy to clipboard

Click to copy the diagnostics information to the clipboard.